Military Dated Whistles
The British military whistle, a device through which air is forced into a cavity or against a thin edge in a short tube to produce a loud sound.

Introduced as a general issue item for field signals around 1877 using a stop hole to play notes, but never replaced the bugle for field calls at this time. After a few military campaigns in the late part of the 19th C it was soon brought to notice that buglers were becoming a snipers target to cut off Buglers orders on the battlefield, This brought about a search for an item to signal orders in the field that was small and could be used by Officers and other ranks alike with very little training.

It took some 10 years before they finally adopted in 1899 as the official whistle the introduction of GSW (General Service Whistle) in The British army, MkIV infantry whistle as LoC 9538 - 189 Inspite of it being called the GSW The Artillery and Cavalry had their own patterns, as did the Royal navy have their own way of marking them and later in WW2 the R.A.F. There are a few myths about these dated examples which can still be found very easily, Dated whistles are not officers issue neither are they Trench whistles, these are just fanciful terms used by Dealers, Auction houses and books. Officers had to buy their own whistles. There are many to collect British and Commonwealth examples from 1899 until the present day the MKIV is still serving. Written by Bruce Rolph Oct 2021.
click on a thumbnail to open a larger image
1889
1890
1891
1892
none seen
1893
1894
1895
none seen
1896
none seen
1897
none seen
1898
1899
1900
1901

1902
| | | | | | | |
| --- | --- | --- | --- | --- | --- | --- |
| | | | | | | |
| 1903 | 1904 | 1905 | 1906 | 1907 | 1908 | 1909 |
| | | | | | | |
| --- | --- | --- | --- | --- | --- | --- |
| | | | | | | |
| 1910 | 1911 | 1912 | 1913 | 1914 | 1915 | 1916 |
1916
1917
1918
1919
very rare
1920
none seen
1921
none seen
1922
1923
1924
1925
1926
1927
none seen
1928
1929
none seen
1930
none seen
1931
none seen
1932
none seen
1933
1934
1935
1936
| | | | | | | |
| --- | --- | --- | --- | --- | --- | --- |
| | | | | | | |
| 1937 | 1938 | 1939 | 1940 | 1941 | 1942 | 1943 |
1944
1945
1946
none seen
1947
1948
1949
1950
| | | | | | | |
| --- | --- | --- | --- | --- | --- | --- |
| | | | | | | |
| 1951 | 1951 | 1952 | 1953 | 1954 | 1955 | 1956 |
1957
none seen
1958
none seen
1959
none seen
1960
none seen
1961
1962
none seen
1963
none seen
1964
none seen
1965
none seen
1966
none seen
1967
1968
1969
none seen
1970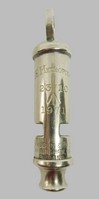 1971
llb@whistles.force9.co.uk
---
Created on ... Oct 20th 2008 updated in ... Oct 2021
---